The race is comprised of three legs around two buoys. See Maps for an overview.
These images are provided for general guidance on the initial part of the leg. Look up frequently to identify the buoy as you progress. Listen carefully to the Race Director during pre-race announcements for additional information.
LEG 1:
This is the race start. You will head up-river towards the middle of the Mass Ave bridge. Aim for the building profile in the middle of the bridge as shown below.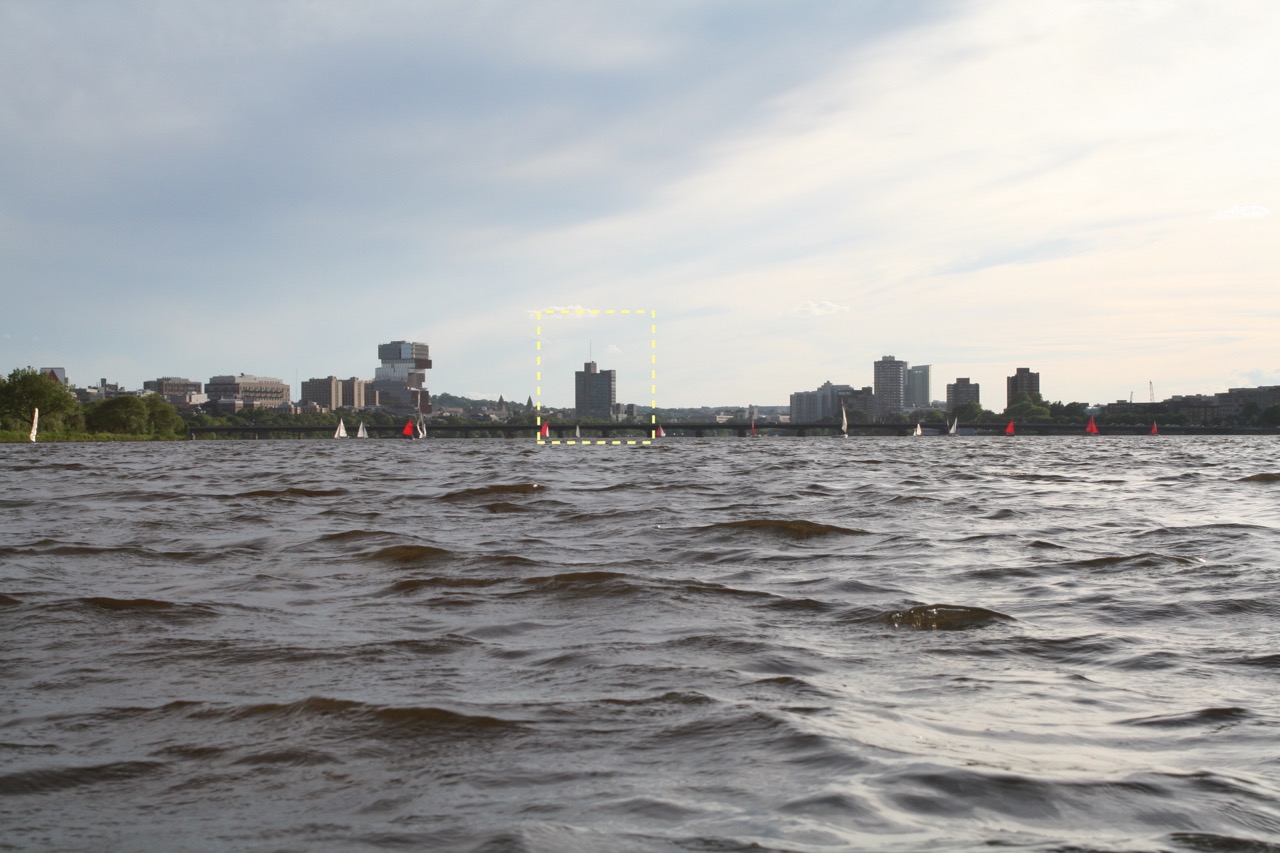 LEG 2:
Make a right-turn around buoy 1 and head towards the gap between the two identical apartment towers and the new State Street building.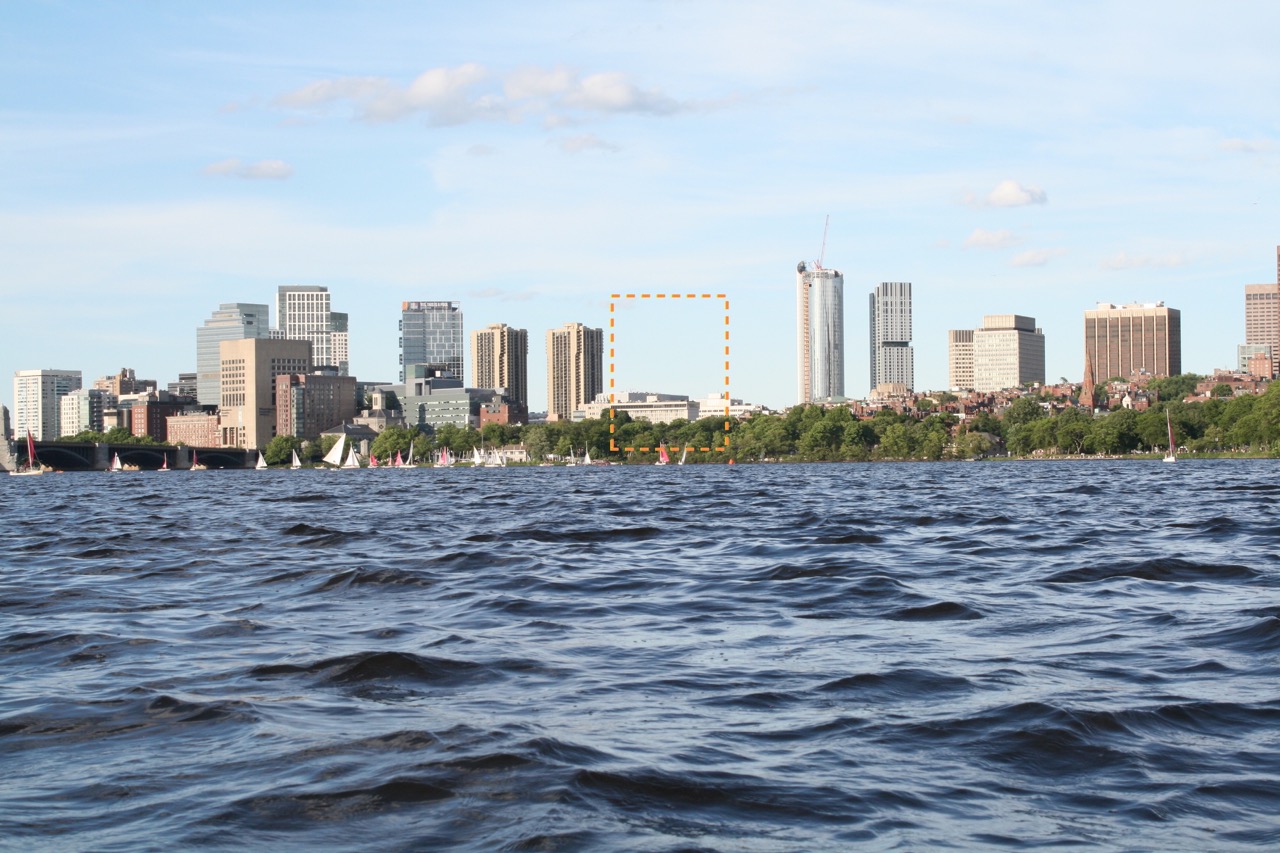 LEG 3:
Final leg back towards the dock. The race finish and timing mat are at the left end of the long side of the dock that is facing you.