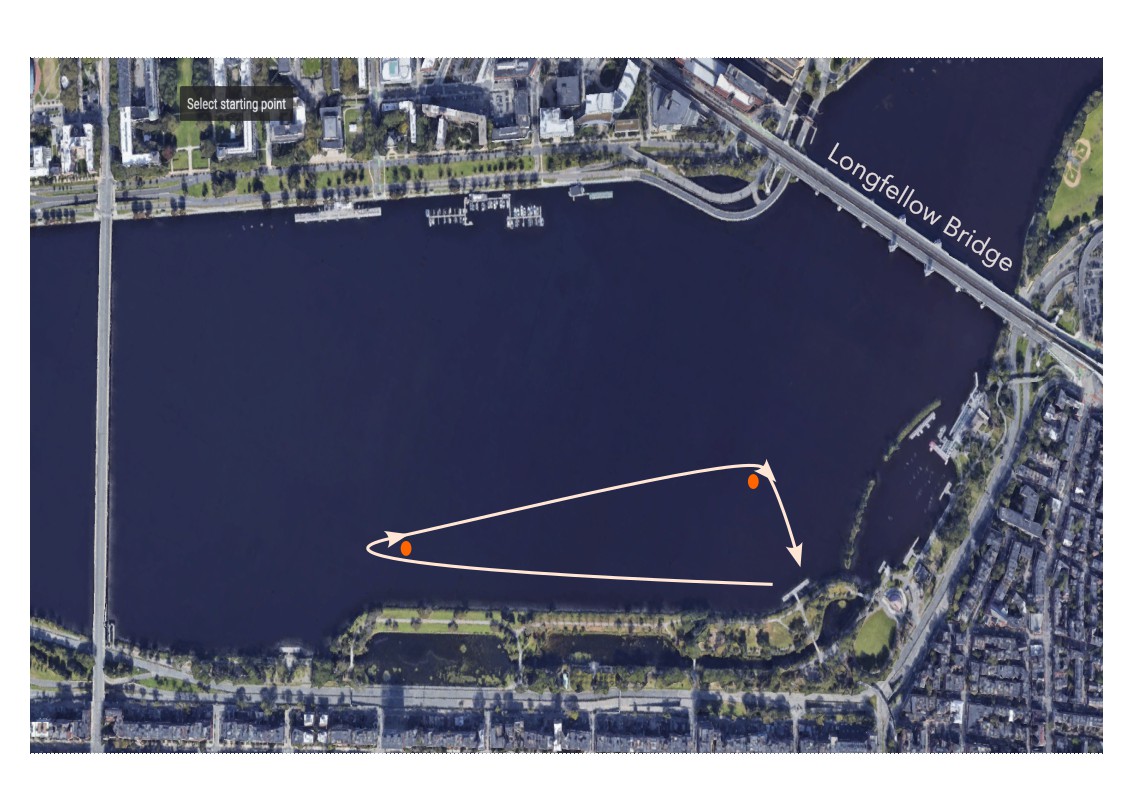 NOTE: The course layout for 2022 is slightly different than in previous years.
The course is a clockwise oblong loop around two buoys. Please see the Sighting page for an in-the-water view of each leg.
Registration is by the Arthur Fiedler head statue which is not far from the Hatch Shell on the Esplanade. Volunteers will greet people crossing either the Hatch Shell / Arthur Fiedler footbridge or the foot bridge by the Charles/MGH T station. The nearest T station is the Charles/MGH stop on the Red Line. Nearest parking is in the Boston Common Garage.